 supporting all critical needs for service cloud in salesforce
Solving your Salesforce Service Cloud challenges. Support your customers with the attention love and respect they deserve. Don't neglect your service frustrations. We can help assist now. 40% of Businesses Are Failing to Deliver Required
Personalised Experiences

Join the 60% of big successful businesses by unlocking the power of Service Cloud.

Gravitai are an excellent partner who can work responsively. They were especially good with us being a start up company having to make fast paced decision quickly given our situation.
Gravitai has done a fantastic job to put our project back on track and ensure that is delivered as per our expectation.
Not Getting The Most Out Of Service Cloud?
Via today's competitive market, businesses need to support their exceptional customer experiences through personalised service.

Issues with personalisation can be a major pain point but we're here to help you break down the barriers and achieve success.

contact a service cloud expert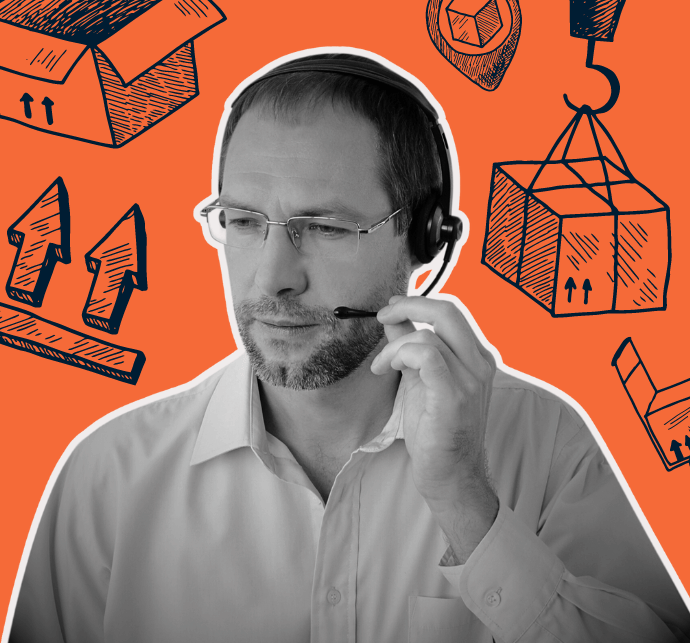 Communication breakdowns can lead to frustrated customers & lost business. Don't let poor communication damage your relationships.

Check out our 'Service Cloud Symptom Checker' to see if your business is at critical risk.

Data Quality Issues In Salesforce Sales Cloud
Possible symptoms:

Your customer data could be incomplete or missing key critical information, resulting in difficulty understanding customer needs and providing effective service, duplicate records in the system, inaccurate data, degraded performance and decreased efficiency.

Advised treatment:

Delivering the data correctly is crucial! Especially when it comes to your customer service agents and customer service teams.

At Gravitai, we offer a comprehensive audit solution that's tailored to your specific business needs. Schedule a consultation with us today to discuss your requirements.
Poor Visibility & Limited Insights
Possible symptoms:

Slow response times when accessing or updating your customer data, long wait times for reports & dashboards to load, frequent system timeouts or errors & Inefficient or redundant workflows and automation. You may also experience a poor system performance during peak usage times & difficulty managing large volumes of customer data.

Advised treatment:

Don't struggle on your own.

Our team of experts can help optimise your Service Cloud configuration and performance, allowing you to manage customer data more efficiently & effectively. Contact us to identify and address any bottlenecks or inefficiencies, and receive recommended solutions to improve system performance.
Inneficient Processes Within Your Business
Possible symptoms:

High average handling time for customer inquiries or support cases. Frequent errors or inconsistencies in data entry and data management. Delays in response times to customer inquiries or service requests. Difficulty tracking and managing customer interactions and their associated statuses.

Advised treatment:

It doesn't have to be this way. Service Cloud enables your streams to align directly.

We can help find areas where processes in Service Cloud could be optimised for improved efficiency & productivity. Schedule a consultation & take your Service Cloud experience to the next level."
Integration Challenges With Salesforce Sales Cloud
Possible symptoms:

Data silos and lack of visibility across systems, resulting in fragmented customer information. Inconsistent or delayed data synchronisation between Service Cloud and other integrated systems. Difficulty in accessing and utilizing data from external systems within Service Cloud.

Advised treatment:

Let the Gravitai experts handle your Service Cloud integration issues..

Our experienced team will assess your integration challenges & develop tailored solutions to enhance the accuracy and reliability of your data. With our expertise, we'll identify the causes of your integration issues & implement customised strategies to resolve them.

Contact us today to schedule a consultation and get your integrations in top condition.

Low Agent Productivity
Possible symptoms:

High average handling time per customer interaction or support case, delayed response times to customer inquiries or service requests, low number of cases or tasks handled per agent per day, inaccurate or incomplete data entry or leading to errors or rework.

Advised treatment:

Boost agent productivity with our expert solutions.

By analysing your current processes and workflows, we can identify bottlenecks, streamline tasks, and implement automation where needed. Our tailored solutions, combined with training and support, will empower your agents to work more efficiently and effectively. Contact us today to schedule a consultation.
Inconsistent Services Within Your Business
Possible symptoms:

Inconsistent quality or accuracy of customer interactions & resolutions, uneven adherence to service level agreements (SLAs) or response time targets, lack of standardised processes or guidelines for handling customer cases or difficulty in maintaining a consistent service experience across multiple channels?

Advised treatment:

Address an inconsistent service with our proven strategies.

Our experts will conduct a thorough analysis of your Service Cloud processes and workflows to identify areas contributing to an inconsistent service delivery. Let's get started and optimise your usage of the platform.
Limited Accessibility
Possible symptoms:

Challenges in navigating and finding relevant information within Service Cloud, limited or restricted access to certain features, an Inability to customise the user interface based on individual user needs or frustration and complaints from users regarding the limitations?

Advised treatment:

Enhance accessibility and empower your users with our tailored solutions.

Our experts will assess your current accessibility challenges and implement strategies to improve user access. This may include optimising user permissions, streamlining navigation, enhancing mobile compatibility. We offer comprehensive training to ensure your team is up to speed quickly and able to fully utilise the platform's capabilities.
Complexity Overload Via Service Cloud
Possible symptoms:

Multiple manual steps and workarounds required to complete simple tasks, difficulty in customising or configuring Service Cloud to meet key specific business needs, overlapping or redundant processes & workflows, or the overwhelming amount of options and settings, making it hard to find relevant features.

Advised treatment:

It doesn't have to be difficult!

Our team will assess your current setup & identify areas where complexity can be reduced. We'll work with you to simplify processes, streamline workflows, & optimise configurations to create a more intuitive and user-friendly environment.

Contact us today to learn how we can help.
Needing Help With All Essential Service Cloud In Salesforce Issues?

Struggling with getting the best of Service Cloud? Let's assess further across your plans to identify any possible gaps.

Fill out the form and we will get back to you.