 how we build trust, success & value
Since our beginning in 2013, we have prided our delivery being focused only on the customer, due to our values. To this day in 2023, those values still exist, resulting in all our Cloud success.
Demanding Character Via Being 'The Force That Connects Cloud Platforms"
Our client success comes from a workforce, wanting only the best results.
As a leading Architect at ExactTarget (Salesforce) for Mid-Market to Enterprise clients, we have built up Gravitai to be an honourable partner through fostered trust, brokerage and an agnostic approach to delivering excellence in every single engagement. We help our clients focus and, foremost, recognise the full potential across their Cloud Technology stack.
Drawn From Expertise Through Cloud Tech
In this complex world via Cloud Technology, many organisations and businesses grapple with selection, implementation and complex integration challenges across their stack.
Gravitai was formed to reduce that, and has spent the last ten years working with a vast amount of SMBs, Mid-Market and Enterprise companies, saving millions of pounds.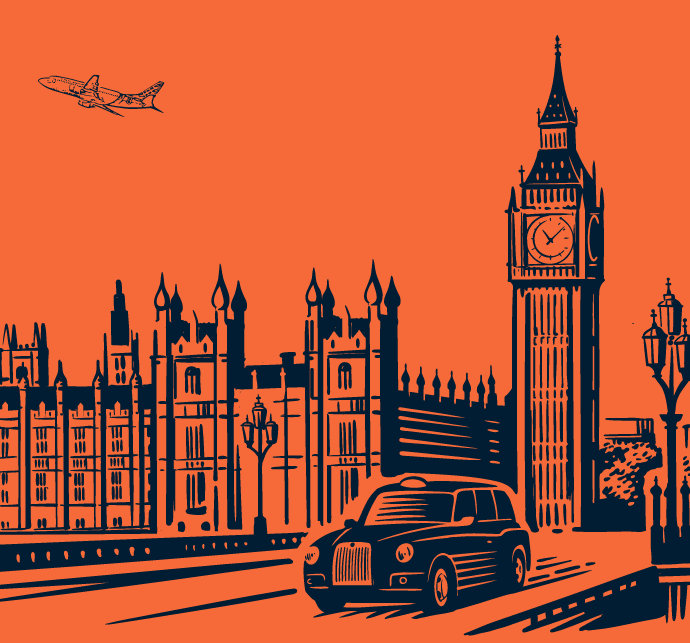 Our Project Values That We Stand By
The success we have achieved has further been built through our dedication towards ensuring only the best practices.

Our four values, evolve around Innovation, Centricity, Integrity and Repetition.
The key foundations to all Gravitai projects.
Innovation
At the heart of our projects, we pride all of our work on breaking new ground. With all exciting new innovation comes quality.
Centricity
The devil is in the detail. Through power of teamwork, culture and expertise we further focus towards our clients bespoke needs.
Integrity
You can't have a successful project without transparency. Our success has further been built through relationships with clients.
Repetition
Practice makes perfect. It's the reason why we have been successful for over a decade. Consistency and ensuring results / ROI.
Looking to find out some more information? Take a peek at our FAQs, down below for more.

When Was Gravitai First Founded?
Gravitai was founded in 2023 by our CEO, William McMahon. As ex-ExactTarget he even at that point would wonder running a consultancy built towards focusing on client demands. As an architect working on Mid-Market & Enterprise accounts, he often felt that more could be achieved through a tight working relationship with the client.

First operating as iManage, clients such as Jack Daniels, Burberry, Just Eat and Toyota saw the potential in the Cloud market, along the lines of Salesforce. Since those very first days, even the biggest Enterprise businesses have relied on Gravitai's expertise.

In 2018, iManage become Gravitai striving towards what we know today in the Cloud space.
Are Gravitai Partnered With Any Organisation?
We are indeed. We pride ourselves on our close connections across our Partner network. Currently partnered with Salesforce, Odoo (Silver), & DESelect.

As a consultancy which further continues to support the Financial Services sector we are also FSQS registered.

Do We Focus On SMBs Across Cloud Products?
While we have serviced lots of Enterprise businesses, we also take pride in the work that we do with our SMB clients. With our competitive pricing model, we service many small to medium businesses looking to upscale across their Cloud Technology stack.

Are you a SMB looking to get started? Contact us for further information. Contact us for further information.
What Pricing Structure Does Gravitai Follow For Implementations?
As any Cloud consultancy or partner will tell you, it all depends on the platform and the scale of your implementation or service you desire. We have competitive pricing packages available for all our services products and platforms.

To learn more information and request a pricing package, Contact us. Contact us.
How Do I Start With Gravitai At The Helm?
It's a great question, that you find a lot more people will ask than you think. We often start with a FREE discovery or consultancy session to understand your stakeholders, processes, business requirements and current tech stack.

From there, we look to further scoping and building the ground of your project. If you want to know more, please book a FREE consultation session with one of our Cloud experts. FREE consultation session with one of our Cloud experts.
Does Gravitai Support Any Other Platforms Apart From Salesforce?
We do indeed. While we do further market Cloud products, we do cover all Cloud apps and platforms for support and implementation.

To give you a sense of our expertise, we have further operated and supported, AWS, Oracle, Odoo, Microsoft Power BI, Mautic, DESelect, Selligent, Tealium and GCP to name but a few.
What Regions Does Gravitai Operate In?
While we have offices situated in the UK&I, Gravitai has an extensive reach globally having operating in regions of United Kingdom, Ireland, Italy, Netherlands, Denmark, Switzerland, Mexico, USA, Australia and more.

To find out if we cover your region, Contact us directly. Contact us directly.
What Industries Does Gravitai Cover?
While we do have obvious expert areas such as Automotive, Energy & Utilities, Broadband & Telecommunications, we have also served industries such as Fashion, Financial Services, Credit Intermediation, Education, Fine Jewellery, Footwear, Freight Transport, Professional Sports, Grounds Maintenance, International Entities, Solar Energy, Online Food Ordering, Metal Manufacturing, Media Entertainment, Media Publishing, Liquor Distribution, Motor Retailers, Newspapers and more.

Need To Contact Us Quickly? Here You Go

We understand that you could be rushed for time. We get it, don't worry. Drop us a quick message to get in touch.

Fill out the form and we will get back to you.