 Salesforce Mobile Studio Support FOR ALL ENTERPRISES / SMBS
Struggling to get the very best out of Salesforce Mobile Studio? Fear not as Gravitai can assist in Salesforce Mobile Studio support to ensure you maximise potential in targeting customers. Mobile Marketing Has An Average Open Rate of Around 98% For Customers
With open rates like that, ensure you are optimising your mobile marketing efforts.
Gravitai are an excellent partner who can work responsively. They were especially good with us being a start up company having to make fast paced decision quickly given our situation.
It has been a pleasure to work with the Gravitai team. Our contracted hours has stretched to suit our needs and then some. It's been great as you would expect your hours to run out for an SFMC implementation. There approach is super agile which has allowed us to pivot / adapt. They really make it happen.
Our partner Gravitai has been incredibly valuable to us. They kept us on track, in the know and supported our needs from the get-go. They are always quick on hand and quick to respond to our questions and issues.
Gravitai has been instrumental in helping us set up Salesforce Social Studio and provided the Marketing team with comprehensive user training.
Gravitai has been a great partner throughout our journey with SFMC. Helping us rollout globally to over 30 countries in less than a year, on budget and also providing the essential specialist resources to integrate the systems.
Salesforce Mobile Studio Made Simple
Mobile marketing made easy. It can often be complex regarding critical mobile marketing automation to target your customers.

That's why having a Salesforce Partner deal with the complexities reduces all stress and allows your team to focus on the big picture.
CONTACT a mobile studio expert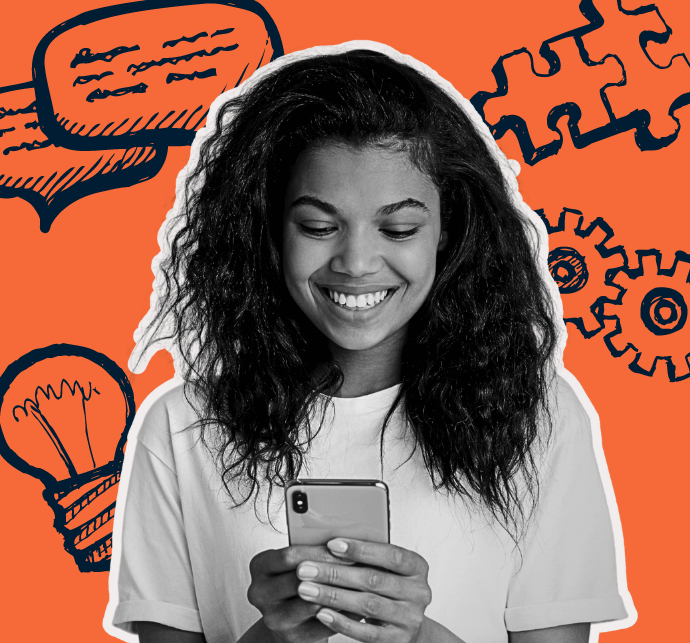 With budgets tighter than ever it can be hard to deal with all config, SMS, campaigns, solutions and management. We can lend a hand.

Check out our 'Salesforce Pain Symptom Checker' to see if your business is at critical risk.

Struggling With Integration Complexities
Possible symptoms:

Data inconsistencies, delayed data synchronisation, incomplete data transfer, error comms or messages, limited functionality, data silos, inability to segment data, very poor reporting, duplicated efforts, customer service challenges, security and privacy risks, extremely high maintenance costs or possible limited automation.

Advised treatment:

Integration can always be difficult. Not to mention when you have mobile marketing SMS, mobile campaigns, and mobile marketers to deal with across mobile devices.

We have often found that with integration issues occurring, due-diligence has not been undertaken. It could be something small or rather large when it comes to Salesforce Mobile Studio. Best not to risk it with text response and mobile messaging.

Have you experienced any of the possible symptoms relating to integration? Find out more information, and book a FREE CONSULTATION with our expert team right away.
Dealing With Data Management And Compliance
Possible symptoms:

Data inaccuracies, data duplication, data security breaches, data silos, difficulty in data the retrieval of data, inability to segment data effectively, non-compliance with data essential data regulations, data quality issues, difficulty in consent management, lack of data polices around retention, loss of data or corruption, complex data handling processes, inefficient data analysis, ineffective reporting and metrics or difficulty in addressing the data access requests which can result in legal penalties.

Advised treatment:

A very serious concern that you as a business or organisation should be closely monitoring. If you don't there could be serious consequences or penalties. Data always comes into play around mobile messaging, text responses and mobile devices when taking into theory the mobile campaigns you are running as mobile marketers.

Enlist in a support retainer or bespoke training with Gravitai to ensure you are following the right practices. Get help from our experts to ensure compliance.
Marketing Personalisation
Possible symptoms:

Low customer engagement, high un-subscribe or opt-out rates, inconsistent brand ideas or messaging, limited customer loyalty, missed cross-selling and up-selling opportunities, difficulty in segmenting all audiences, low conversion rates, negative customer feedback, missed opportunities for real-time marketing, limited use of customer data, high bounce rates, ineffective content recommendations, inefficient social listening and social scanning / monitoring, struggling to retain customers or limited use of dynamic content.

Advised treatment:

In today's marketing game, personalisation is critical to getting your customer to both buy and trust you. It's why a lot of our clients massively rely on Mobile Studio but also Salesforce Automation Studio to tackle the personalisation query many face.

When it comes to mobile marketing SMS, personalisation is what gets that sale over the line. Everyone loves to be loved. Mobile Studio in Salesforce can offer that. It could however be with the symptoms above, your personalisation is limited.

Contact us to get in touch with a dedicated Salesforce expert who can help you deliver the best personalisation when it comes to mobile marketing solutions and campaigns.
Building Effective Engagement Strategies
Possible symptoms:

Low social media follower growth, decreased social media interactions, high social media page unfollow rates, inconsistent posting frequency, lack of audience participation in all the contests or campaigns, negative sentiment in customer feedback, a declining social media reach, limited use of social listening and social monitoring, inadequate customer support response times, limited use of user-generated content (UGC), ineffective influencer marketing, low click-through rates, inconsistent brand voice or bad customer retention.

Advised treatment:

Leave this one to the Mobile Studio strategy experts. Engagement is critical.

We offer professional assistance in assessing defected engagement within your Salesforce Mobile Studio org. Our team of experienced consultants will work with you to identify the root cause of your difficulties and provide customised solutions.
Mobile Studio Optimisation And A/B Testing
Possible symptoms:

Stagnant or declining engagement metrics, low conversion rates, inconsistent social media performance, lack of visibility into key performance indicators (KPIs), inability to identify the high-impact content, difficulty in understanding audience preferences, missed possible opportunities for content improvements, limited testing variations, inconsistent messaging across marketing, lack of data-driven decision making or limited use of tools and analytics.

Advised treatment:

A/B testing can be tricky to master. Especially in Salesforce marketing as well.

If you're struggling to find that balance, between your mobile campaigns and key mobile messaging then it could be time to rely on an expert Salesforce partner to help assist.

Request a consultation and learn more about optimising your A/B testing.
Team Adoption For Salesforce Mobile Studio
Possible symptoms:

Limited platform usage, inconsistent content publishing, lack of collaboration and even communication, inadequate social media monitoring, difficulty in social listening, possible untapped social media analytics, limited adoption of publishing and scheduling tools, the failure to utilise reporting and performance metrics, resistance to change, unclear roles and responsibilities, no workflow management, training gaps or lack of brand messaging.

Advised treatment:

Trust us; we have all been there. While every team is different, in a lot of ways, they are not. We have experienced numerous amounts of organisations that struggle when it comes to both training and their team adopting a new platform.

It is super common.

Contact us today to learn more. There could be a quick solution around the corner to fix all your adoption worries.
Frequency, Timing & Deliverability For Messaging
Possible symptoms:

Low engagement metrics, high unfollow or unsubscribe rates, inconsistent posting, the decreased reach and impressions, inability to reach target time zones, limited use of all the scheduling and automation tools on offer, difficulty in analysing optimal posting times, low click-through rates, lack of real-time engagement, high spam or report rates, inconsistent brand messaging, missed opportunities for trending topics or decline in social media ROI?

Advised treatment:

It is all about the timing. It is critical in fact.

When it comes to mobile marketing it is important to consider all factors to ensure that all your messaging is both hitting the mark when it comes to personalisation but also when it comes to assessing your target market and seeing what works best for them.

Similar to A/B testing, it can be easy to do, but hard to master.
User Experience
Possible symptoms:

Difficulty in navigating the interface, inefficient task execution, low adoption rate among team members, limited utilisation of all features, high learning curve, inadequate mobile responsiveness, limited customisation options, lack of integration with all the other tools, inconsistent user interface across devices, difficulty in managing multiple accounts across social media, frequent errors or glitches, lack of clear feedback mechanisms, poor support across user support or documentation or limited personalisation experiences?

Advised treatment:

The most vital thing when it comes to targeting. It's all about the customer, of course, so it is important to ensure that their experience is at its optimum point.

Now if this is something you are struggling with, there could be multiple critical factors associated. Best to consult an expert partner here.

Contact us today to book a FREE CONSULTATION and then learn more about how with very little effort, we can help transform your user experience to the very next level.
Customer Consent And Opt-Ins
Possible symptoms:

Low opt-in rates, high opt-our or unsubscribe rates, inadequate consent record keeping, compliance concerns, negative customer feedback, inefficient consent management, lack of clear consent requests, difficulty in handling consent withdrawals, ineffective preference centres, unclear consent status or even lack of compliance training.

Advised treatment:

Similar to compliance and data management, consent and opt in is extremely important to consider across your customer base.

Our team of experts can provide ongoing training and support to ensure that you and your team are equipped with the knowledge and resources to make the right judgements when it comes to consent and opt-ins for your customers. Contact us to learn more about how we can help you achieve Salesforce success.

Needing Help With All Mobile Campaigns & Mobile Studio Issues?

Struggling to deal with all mobile marketers and campaigns in Salesforce Mobile Studio?

Fill out the form and we will get back to you.