 supporting all critical needs for sales cloud in salesforce
Sales Cloud users can often be found battling hurdles with account, lead or even opportunity management which could effect your sales collaboration. Let us assist in driving further sales. Over 150,000 Customers Rely On Salesforce Sales Cloud From SMBs to Enterprises

Unlock your ultimate power, to ensure your Sales team are always flourishing.

Gravitai are an excellent partner who can work responsively. They were especially good with us being a start up company having to make fast paced decision quickly given our situation.
Gravitai has done a fantastic job to put our project back on track and ensure that is delivered as per our expectation.
Great people, great consultancy. Very professional. They really understand the end to end delivery of Sales Cloud with multiple integrations included.
Gravitai has been a great partner throughout our journey with SFMC. Helping us rollout globally to over 30 countries in less than a year, on budget and also providing the essential specialist resources to integrate the systems.
Reach For The Stars With Sales Cloud
Sell faster, sell smarter and sell much more. Struggling to monitor customers sales with ease? Further your Sales Cloud practices.

We can assist to boost Sales Cloud into the atmosphere through bespoke configuration.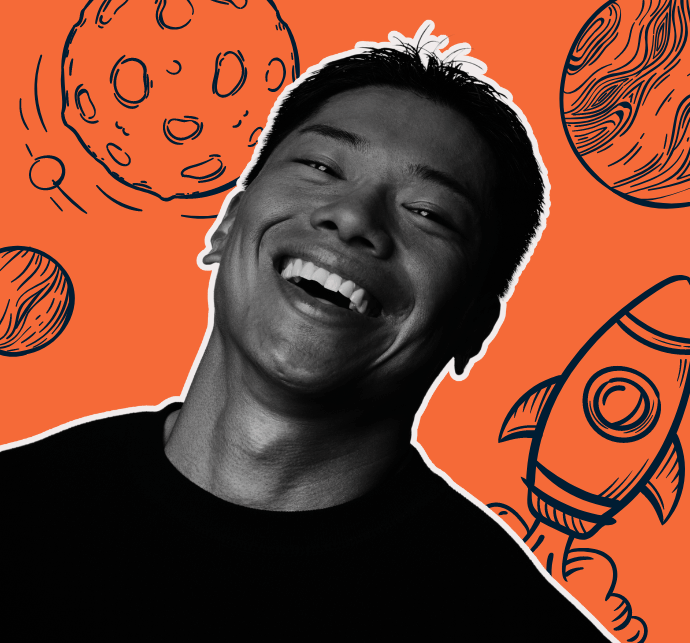 our Sales cloud package bundles
​Explore the excellent packages on offer for Salesforce Marketing Cloud across our Essentials, Advanced and Custom bundles. From SMBs to Enterprises, Gravitai exists to support you.

Essentials
Project Kick-Off & BRD Prep
Technical Solution Creation
User Profiles, Security & Data
Organisation Setup
5x Reports - 2x Dashboards
Lead Management
Opportunity Management
Campaign Management
Advanced
Project Kick-Off & BRD Prep
Technical Solution Creation
User Profiles, Security & Data
Organisation Setup
12x Reports - 4x Dashboards
Custom Objects
Custom Email Templates
Product & Price Management

Custom
Project Kick-Off & BRD Prep
Technical Solution Creation
User Profiles, Security & Data
Organisation Setup
Custom Reports & Dashboards
Email Integration
Territory Management
Complex Flows & Automation
Sales Cloud is a robust and feature-rich platform, which can make it hard for new users. Enlist a partner to overcome platform complexity.

Check out our 'Salesforce Pain Symptom Checker' to see if you are one of many victims.

Inaccurate Or Incomplete Customer Data
Possible symptoms:

Records may lack essential details such as phone numbers, email addresses, or mailing addresses, multiple entries for the same customer or outdated information, inaccurate or inconsistent data formatting and Incomplete or missing records of customer purchases.

Advised treatment:

Unlock the power of accurate data with our data integration solution across Salesforce Sales Cloud. Critical to any success with customer relationship management or Salesforce Automation in your Salesforce org.

Our expert team will work closely with you to understand your unique requirements and design a customised approach for seamless data integration. Contact us today to schedule a consultation and take the first step towards optimising your data in Sales Cloud.
Manual Data Entry & Administrative Tasks
Possible symptoms:

Time-consuming data entry processes, an increased risk of errors, limited time available for your selling activities, inefficient lead & opportunity management, a lack of real-time data.

Advised treatment:

Don't struggle on your own.

Our expert team will collaborate with you to assess your specific needs & design a tailored solutions to streamline data entry processes in Salesforce Sales Cloud. From implementing automation tools to integration & setting up data validation measures, contact us and we'll guide you through the process of optimising your data entry workflows.
Lack Of Visibility Into Sales Pipeline
Possible symptoms:

An incomplete understanding of your deal progress, inefficient resource allocation, limited forecasting accuracy and ineffective sales coaching and performance management.

Advised treatment:

Gain real-time insights into your sales pipeline.

With our advanced reporting and analytics solutions. Our tailored approach includes implementing a CRM system with customizable dashboards and automated data syncing, providing you with a comprehensive view of your sales pipeline. Contact us today to discuss how our solutions can enhance your visibility into the sales pipeline.
Ineffective Lead Management
Possible symptoms:

Low-quality leads being passed to the sales team. Missed opportunities for nurturing leads through targeted marketing campaigns and personalized communication. Difficulty tracking and monitoring the progress of leads throughout the sales funnel.

Advised treatment:

Leave this one to the Gravitai experts.

Our reliable team are ready to assist you in optimising your lead management processes. We'll work with you to analyse your current approach, identify areas of improvement, and implement customised solutions to enhance lead quality and conversion rates.

Contact us today to schedule a consultation.

Limited Automation & Workflow Capabilities
Possible symptoms:

Manual and repetitive tasks, a heavy reliance on manual processes, inconsistencies, delays, & difficulties in tracking and managing work processes, difficulty tracking and prioritising tasks effectively, struggling to scale as manual processes have become increasingly time-consuming and complex to manage.

Advised treatment:

Don't let limited automation hold your business back.

Through customised workflow design, we will help you establish standardised processes, improve task management, and ensure seamless collaboration across teams. Our goal is to empower your organisation with automation and workflow capabilities that drive productivity, reduce errors, and enable scalability. Contact us for a FREE CONSULTATION.
Inadequate Sales Performance Tracking And Reporting
Possible symptoms:

Struggling to access real-time and accurate sales performance data, issues monitoring key metrics such as revenue, conversion rates, and sales pipeline health, inadequate tracking and reporting make it difficult to identify trends, patterns, and insights related to sales performance.

Advised treatment:

Bring in the experts.

Our team of experts will assess your current tracking and reporting processes, identifying gaps and areas for improvement. We will help you implement a robust CRM system with advanced analytics features, enabling real-time visibility into sales metrics, trends, and forecasts. Book your FREE consultation to get started.
Poor Integration With Other Systems
Possible symptoms:

Data gets trapped in silos, making it difficult to access & share information across different departments or systems, data transfer between systems often relies on manual processes, outdated or incomplete information, your automation capabilities are restricted, requiring manual intervention for tasks that could otherwise be automated.

Advised treatment:

Bridge the gap with seamless integration.

Our team of Salesforce experts will assess your current system landscape and identify the areas where integration is needed. We will develop a comprehensive integration strategy that aligns with your business goals and implement robust integration solutions to connect your systems effectively. Book your FREE consultation.
Difficulty In Adapting To Changing Sales Processes
Possible symptoms:

Difficulty in adapting to changing sales processes may include resistance from sales teams, decreased productivity, missed sales opportunities, and inconsistent sales results.

Advised treatment:

Embrace agility and empower your sales teams.

Our tailored approach focuses on enabling your organisation to adapt to changing sales processes with ease. We will collaborate with your sales leaders and teams to assess your existing processes, identify pain points, and design a sales frameworks through Salesforce. Contact us for a free consultation.

Together we can tackle Sales performance management.
Need Assistance With Salesforce Sales Cloud?

Struggling to get the most out of your Sales Cloud instance? Let's further assess across current plans and put in a motion of action.

Fill out the form and we will get back to you.