Salesforce Marketing Cloud
Salesforce Marketing Cloud services

Dominate your industry with the Salesforce Marketing Cloud suite applications directly focused on targeting your audiences across all digital platforms to set you apart from your competitors.


Schedule a demo
Schedule a demo for the most powerful digital marketing tool the universe has ever seen.
Schedule an audit
Are you an existing Salesforce Marketing Cloud customer but having constant troubles?
Get in touch
Contact us today regarding more information about Salesforce Marketing Cloud directly. Failed projects
Do you have a Salesforce Marketing Cloud project that has not been done correctly? We are experts in recovering fallen projects and turning them into successes.
Many of our clients have used us because there are none better when it comes to running, managing and planning implementation, services and training for Salesforce Marketing cloud applications and services.
speak to us about recovering a project
Request our packaging guide for Salesforce Marketing Cloud
Explore the services we provide for Salesforce Marketing Cloud integration
Marketing Cloud Implementation services Audience Studio
Capture and activate data from any source and audience you desire to target every platform. Data Studio
Enforce your data with the most extensive data ecosystem on the planet in Salesforce Data Studio. Social Studio
Have the ability to listen, engage and communicate across all social media platforms in Social Studio. Mobile Studio
Personalise mobile interactions with customers, including notifications and SMS targeting. Advertising Studio
Target the correct audiences to acquire and engage new and existing customers. Pardot
Unite marketing and sales on a single platform regarding B2B businesses with Pardot. Datorama
All your data, investments, KPIs and decisions in one Salesforce platform focused on battling data. GA 360
Get the most out of marketing insights while keeping track of engagement and analytics.
Salesforce partner

We are trailhead and ohana fanatics. We love it. You need to have passion for the services and solutions you provide. Working with a Salesforce partner for implementation, services, and training could have massive advantages.
We have completed hundreds of SFMC projects for companies across the globe, ranging from sectors such as professional sports, automotive and recruitment.
ENQUIRE ABOUT SFMC WITH US AS A PARTNER Trusted by leading organisations
For years we have provided Marketing Cloud services in Salesforce to leading organisations and companies across the globe in multiple industries and sectors. Find out how we changed Manchester United fans' email interactions forever.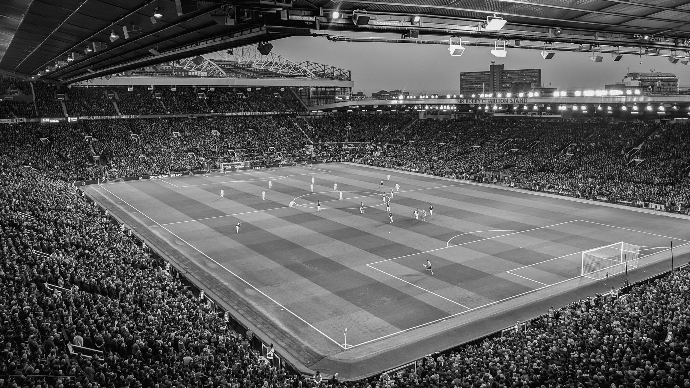 Manchester Utd
Professional sports Schroders
Financial Management We consult with only the best consultants and developers from SFMC backgrounds. The pioneering Salesforce partner for global brands and agencies around the world

In our ten years of operation, we have serviced over 200+ blue-chip organisation implementations ranging from a series of Salesforce applications and projects. Global companies trust us because of our reputation for finding solutions, but there is none better regarding resources and dedicated support. Intelligent SFMC AI
Utilise SFMC intelligent AI to increase interactions and loyal communications across your customers and clients:
- Consolidate data through a robust engine
- Predictive scoring across emails, CTAs and e-commerce
- Measure and analyse consumer impact with ROI
- Automate segmentation, data upload, lead processing
- Gain insight and results to analyse for new customers
learn how to use SFMC AI INTELLIGENCE
Obtain customers
Want to obtain more customers and keep them loyal? Let's start a kick off with Salesforce Marketing Cloud.
- Engage with customers through interaction journeys
- Distribute personalised content for your company
- Build templates, streamline messaging and campaigns
- Use SMS, push notifications, ads and landing pages
- Integrate third-party data to view every single customer
Lets create a plan for marketing cloud Salesforce Marketing Cloud pricing
We offer a competitive brick pricing model. An implementation, retained support services or training workshops take a certain amount of bricks to complete. The more bricks you purchase, the cheaper the brick.
Implementation




£ 925 /per brick
Implementation services

Dedicated support

Hourly implementation rates

Aftercare support options

Flexible packages available
START IMPLEMENTING
Support


£ 925 /per brick
Dedicated support services
Consultants on demand

Competitive hourly rates

Range of support options
Flexible packages available
ENLIST OUR SUPPORT
Training £
925
/per brick
Team upskilling
Team & individual training

Competitive hourly rates

Range of training options
Flexible packages available
GET TRAINING
Marketing Cloud bespoke pricing
As one of the most recognised for our Marketing Cloud solutions, we cover all aspects within Salesforce Marketing Cloud to ensure that you achieve your potential.
Leveraging your data sources
By identifying your data sources and discovering new audiences, you will be able to leverage peer-peer data and apply algorithms to let AI uncover segments.
Identify new audiences through data
Gain essential insights and drive results to understand customer journeys to perfection and analyse billions of data signals across all customer attributes and actions.
Power and define customer relationships
By harnessing all of your customer data from attributes, browsing behaviour or purchase history, you can build up interactions to make them count and be meaningful.
Adapt to the customers' needs
Set and maintain cleaver automated journeys to help engage customers and decisions. Build journey splits, complex journeys and take action of their needs.
Find quality and meaningful leads
Drive engagement through landing pages and forms to deliver email marketing with confidence that will put you above your competitors to attract interest.
Understand customers actions
Understand how the impact of marketing is changing your revenue to explore data and track your deals with lifecycle reporting to act on your insights.
Market with complete ease and scope
Utilise the world's most extensive marketing-focused API library to integrate your data, AI, automation and marketing expertise to put you in the driving seat.
See growth, results and investments
Drive ROI and growth with cross-channel analytics from insights across your emails, social, sales and service platforms. Optimise your leads, conversion and pipelines.
Follow our Marketing Cloud news
and updates via newsletter
Marketing Cloud news and updates
+
Company updates and add-ons
+
Implementation, support and training insights
+
Client stories and documentation insights
+
Events and upcoming training sessions
For nearly a decade, we have provided Salesforce Marketing Cloud knowledge and expertise across industries and companies across the globe; now, it is time to share that knowledge with you, so sign up for exclusive content.