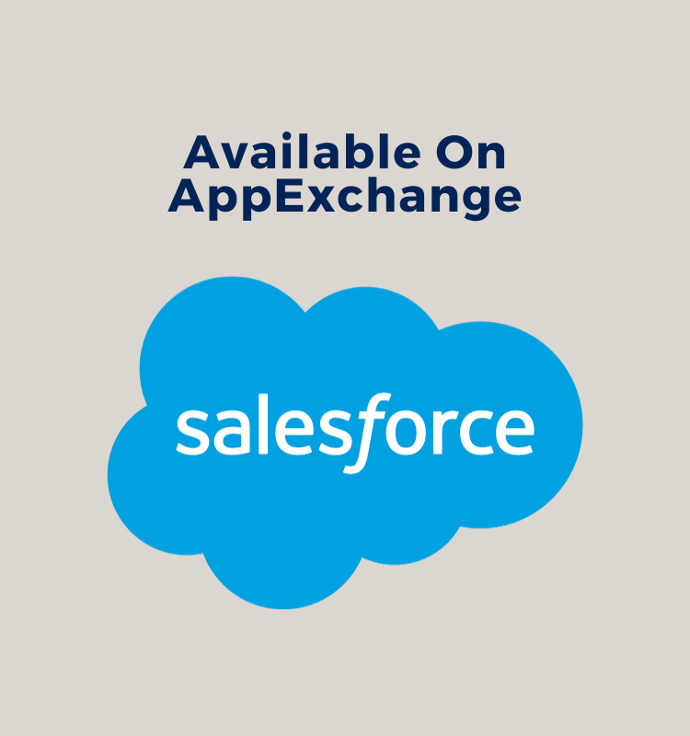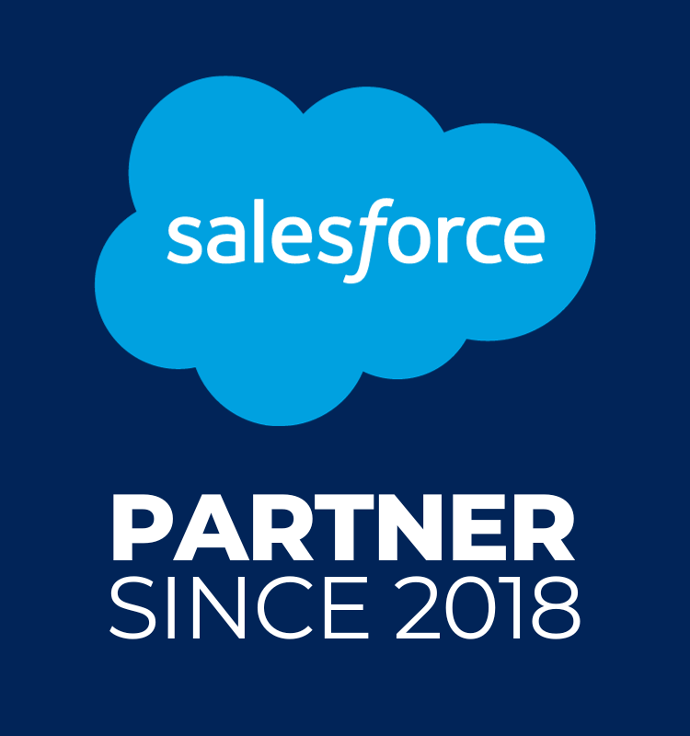 SALESFORCE MARKETING CLOUD SUPPORT FOR ENTERPRISES AND SMBS
From key emergency support with Salesforce Marketing Cloud to identifying problems in and around your salesforce marketing digital automation. We exist to keep your org really healthy.

Trusted by some of the globes' biggest organisations and SMBs: Companies That Experience SFMC Pain Are 10x More Likely To Fail
Take control of your Salesforce marketing through digital automation practices.
Gravitai has been a great partner throughout our journey with SFMC, helping us roll out globally to over 30 countries in less than a year, on budget and providing specialist resources for ongoing integration development projects. Particular credit to them for also actively supporting all our teams.
Salesforce Marketing Cloud Support For All
The complexity of SFMC can have an impact on your org causing a variety of possible symptoms impacting your marketing health.

If you're struggling with the complexity, or need some expert guidance, we are here to help assist your digital marketing needs.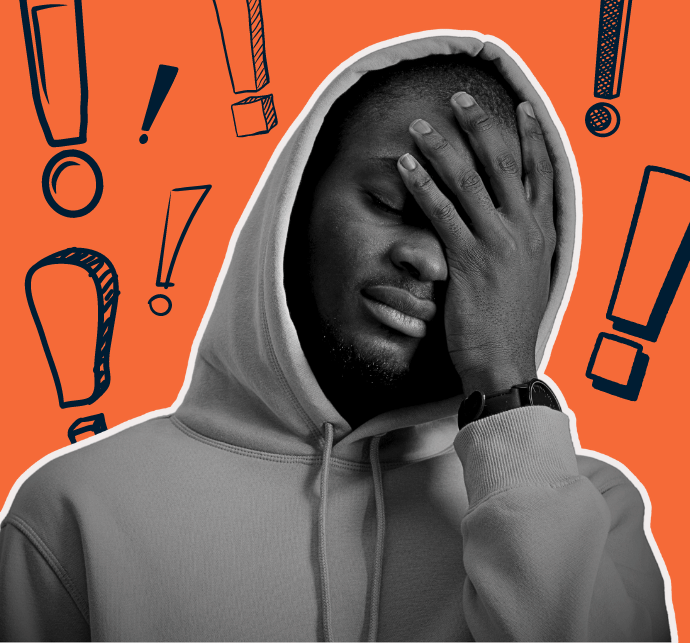 our marketing cloud bundles
​Explore the excellent packages on offer for Salesforce Marketing Cloud across our Essentials, Advanced and Custom bundles. From SMBs to Enterprises for Salesforce Marketing needs.

Essentials
4 Hours of Scoping
4 Hours of Training
4 Hours of Post Launch Support
1 x Journey Builder Campaign
2 x Emails Per Journey
Domain Configuration
Core Configuration
Email Studio
Advanced
12 Hours of Scoping
8 Hours of Training
8 Hours of Post Launch Support
3 x Journey Builder Campaigns
5 x Emails Per Journey
Domain Configuration
Core Configuration
Email Studio, Mobile Studio

Custom
Custom Scoping
32 Hours of Training
Custom Post Launch Support
5+ Journey Builder Campaigns
Custom Emails Per Journey
Domain Configuration
Core Configuration
Email Studio, Mobile Studio
Companies are seeing uncertain times due to reduced budgets and bigger targets to hit. Are you struggling with high Salesforce costs?

Check out our 'Salesforce Pain Symptom Checker' to see if your business is at critical risk.

High Licensing & Salesforce Implementation Costs
Possible symptoms:

Complexity of SFMC implementation, budget constraints, investment justification, key ROI analysis, lack of time, lack of knowledge, those big false promises, integration challenges, resource constraints, bad Salesforce partner experiences, scalability or you have been mis sold Salesforce any products and need expert partner advice?

Advised treatment:

It's all about saving money right?

We often find a lot of our clients, and companies across UK&I struggling when it comes to marketing cloud, digital marketing, marketing automation and Salesforce marketing.

Have you experienced any of the symptoms relating to costs? Find out more information, and book a FREE CONSULTATION with our expert team right away.
Trouble Learning Salesforce Marketing Cloud Processes
Possible symptoms:

Platform complexity, too many features, hard to navigate, lack of expertise, key problems with integration, data flowing between systems, limited training resources, big costs associated to investing in further training for your Salesforce resources, and non-existent help / backing when learning Salesforce.

Advised treatment:

Don't waste your time learning the wrong thing.

Enlist in a support retainer or bespoke training with Gravitai to ensure you're learning the right practices. Get help from our experts to simplify your Salesforce learning experience.
Poor Delivery Rates For Emails In Salesforce
Possible symptoms:

Poor data quality, outdated data, incomplete data, inactive and invalid email addresses, blacklisted IP addresses, spam filters, poor email content, frequency of user engagement, email bounce rates, inconsistent email sending patterns, email sender reputation or basic technical issues across emails.

Advised treatment:

We will be honest, this can be a tricky one to diagnose.

You don't have to go through it alone. If you're experiencing pain and trouble, our team of experts can help you identify the root cause and determine the best solution around the causes of email pain via digital marketing, marketing automation and Marketing Cloud.

Contact us to get in touch with a dedicated Salesforce Partner who can help you treat your delivery rate issues today.
Difficulty In Setting Up Salesforce Automations
Possible symptoms:

System complexity, lack of key expertise, challenges with system integrations, quality of data, lack of planning or strategy, lack of critical documentation, costs associated to setting up Salesforce automations, limited resources or even lack of resources for the on-going maintenance across a existing Salesforce org resulting in pain.

Advised treatment:

Leave this one to the Marketing Cloud technical experts.

We offer professional assistance in setting up automations in Salesforce Marketing Cloud. Our team of experienced consultants will work with you to identify the root cause of your difficulties and provide customised solutions.
Struggling With Salesforce Personalisation
Possible symptoms:

Lack of customer data, multiple data silos across departments, inadequate segmentation, poor data quality, limited personalisation tools, inadequate testing or limited resources who struggle to grasp and understand best practices.

Advised treatment:

Every customer wants to feel special so your customers are no exception.

If you're struggling to find that balance, a deep dive consultation with our team can help you gain a second perspective on your personalisation strategies. It's critical in this day and age due to the critical growing complexities around Marketing Cloud, digital marketing, marketing automation and Salesforce marketing.Request a consultation and learn more about optimising your personalisation efforts.
Lack of Business Processes
Possible symptoms:

Inconsistent data entry, misaligned workflows, lack of standardisation, very poor adoption, limited scalability, ineffective reporting, inefficient workflows, struggles with changing to automation processes, lack of accountability and possible limited insights for your team.

Advised treatment:

It's true, this is something that YOU need to treat. We can help assist in Marketing Cloud.

Successful Salesforce adoption and effective business processes are very crucial to your investment's success, but can be challenging. Our team can assist you in developing and optimising your processes to overcome these obstacles. Contact us today to learn more.
Salesforce Marketing Cloud Is Way Too Complex
Possible symptoms:

Steep team learning curve, key overwhelming customisations, complex workflows, various multiple interfaces to navigate, custom coding requirements, critical integration issues, rubbish inadequate team training, limited resources or difficulty in scaling limited adoption across the selected platform in your company.

Advised treatment:

Salesforce is complex. That will never change, but we can make is easier.

Before diving into the complexities of Salesforce, take a very close look at your in-house processes to see if your team is equipped to handle the challenges. It's something that is often over looked around Marketing Cloud, Salesforce marketing, digital marketing and also marketing automation.

If not, partner with us to upskill your team and ensure they have the support of dedicated experts to diagnose and address any issues that arise.
Massive Security Concerns
Possible symptoms:

Unauthorised access, bad data breaches, insider threats, critical compliance requirements, third party integrations, mobile access, data residency, user management, cloud security, lack of key security expertise, stealing sensitive data or regular audits or security checks being taken wrongly.

Advised treatment:

Your customers demand security. Period.

Ensuring the security of your customers' data is crucial for any business. We can help you take proactive steps to manage and mitigate risks, including implementing robust access controls, encrypting sensitive data, and regularly monitoring threats. Something which is essential when it comes to Marketing Cloud.

Contact us today to book a FREE CONSULTATION and learn more about securing your SFMC instance, not only now but for the future.
Lack of Dedicated Support For SFMC Help
Possible symptoms:

Technical issues, limited resources, inadequate training, various company customisation requirements, integration issues, complex workflows, limited expertise, limited documentation, lack of communication or complex adoption when it comes to the platform from your team.

Advised treatment:

​The key to success is in having a strong support system in place.

If you are experiencing difficulties with Salesforce and feel like you're not getting the most out of the platform, you're not alone. Many companies struggle with Salesforce implementation.

Our team of experts can provide ongoing training and support to ensure that you and your team are equipped with the knowledge and resources to make the most of your SFMC instance. Contact us to learn more about how we can help you achieve Salesforce success.

Let Us Know If You Need Salesforce Marketing Cloud Support Directly

Need some baseline training, org assistance or complex diagnostics w/ Marketing Cloud?

Fill out the form and we will get back to you.