financial
growth
with Salesforce Financial Services Cloud
Empower your financial institution with Gravitai's expertise. Streamline operations and elevate client experience with Salesforce Financial Services Cloud wealth management.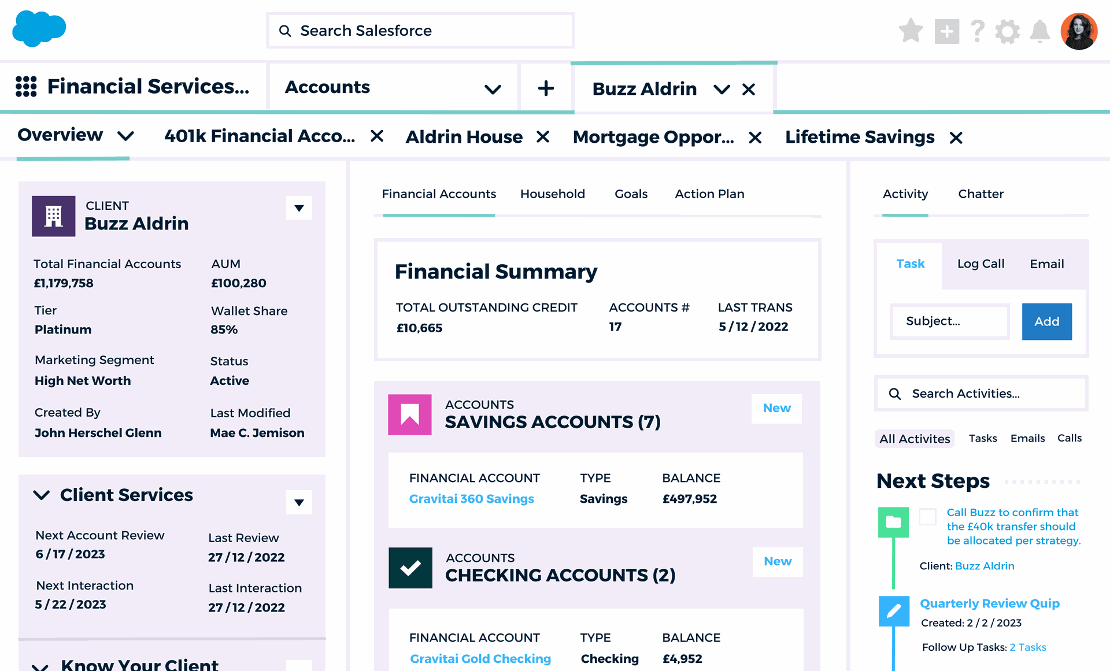 Boost Your Financial
Services Efficiency by 41%
With Salesforce FSC
Revolutionise your Financial Services with
FSC's unparalleled wealth management platform.
Empowering Financial Organisations with Salesforce FSC
Salesforce Financial Services Cloud is the ideal platform for organisations looking to transform their financial services offerings.
At Gravitai, we're committed to helping you unlock the full potential of Salesforce FSC.
Unlock the power of Salesforce FSC Statistics show a 42% increase in assets under management and a 43% increase in revenue from businesses using the intelligent insights & engagement tools of Salesforce Financial Services Cloud.

Salesforce Financial Services Cloud FAQs