 salesforce account engagement support for enterprises & smbS

With Salesforce Marketing Cloud Account Engagement, customers should be nurtured with the relevant communications and content. Ensure you are capturing your audience correctly. 70% Of Customers
Have Linked Loyalty To
Understanding Their Needs
Ensure all of your deals are closing faster with key relevant personalised content.
Gravitai has been a great partner throughout our journey with SFMC, helping us roll out globally to over 30 countries in less than a year, on budget and providing specialist resources for ongoing integration development projects. Particular credit to them for also actively supporting all our teams.
Salesforce Account Engagement Support
In today's digital landscape, customers want relevant personalised data and they want it right now. Accelerate your relationships.
We can help scale and automate all critical B2B marketing efforts to increase ROI.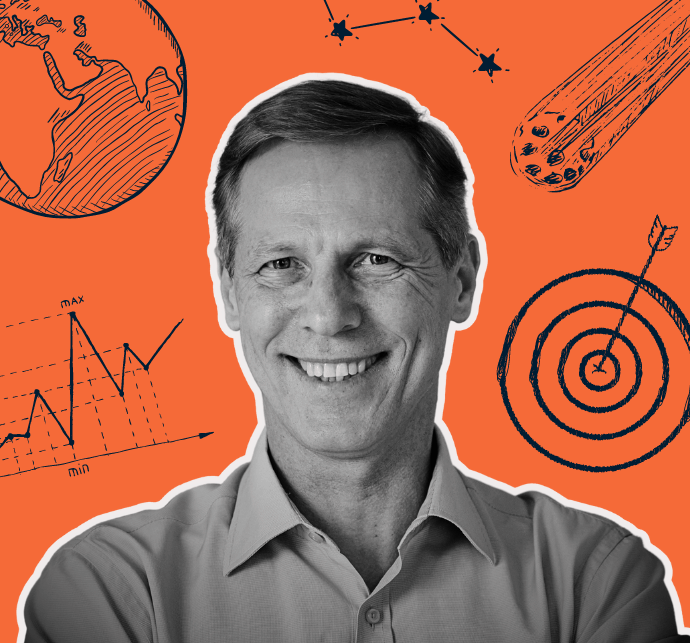 our sfmc engagement packages
​Explore the excellent driven packages on offer for Marketing Cloud Engagement across our Essentials, Advanced and Custom bundles. From SMBs to Enterprises, we can help support.

Essentials
4 Hours of Scoping
4 Hours of Training
4 Hours of Post Launch Support
Data Integration
Lead Capture Form
Campaign Management
Prospect Assignment
Standard Analytics
Advanced
12 Hours of Scoping
32 Hours of Training
8 Hours of Post Launch Support
Data Integration
Lead Capture & Landing Page
A/B Testing
Dynamic Content
IP Warmup

Custom
Custom Scoping
Subject to Project Scope
Subject to Project Scope
Data Integration
Progressive Profiling / Land Page
Segmentation Lists
Prospect Scoring / Grading
SFMC Engagement Alerts
Deliver real-time customer journeys, that engage with your audience so you can reduce advertising costs and improve ROI via intelligence.

Check out our 'Salesforce Pain Symptom Checker' to see if your business is at critical risk.

Marketing Cloud Account Engagement Complexity
Possible symptoms:

It can sometimes be hard due to a wide range of features and functionalities which are on offer when it comes to Marketing Cloud Account Engagement. This can also present across a steep learning curve. If you are a business which is new to marketing automation, having also limited resources, it can be hard to implement.

Advised treatment:

This is where a Salesforce partner like Gravitai, comes in handy. Especially if you are looking to get an upper hand on your B2B marketing analytics in Salesforce Marketing Cloud.

We can ensure that as a new or existing business, any in-house team members are trained across the platform so you can handle requirements directly. Contact us to learn more.
Support & Documentation
Possible symptoms:

As any business continues to grow, support and documentation becomes critical. More importantly when clients are also involved in the situation. You could also find yourself then needing Account Engagement support which does not come easily. That combined with a lack of documentation and users start to become confused by the platform.

Advised treatment:

With Gravitai support all of your needs when it comes to support and documentation, you have a partner on-hand to ensure that all your requirements are handled. Pretty helpful when it comes to training materials, platform documentation and expert support.

If you are needing help, book a FREE consultation to learn more. FREE consultation to learn more.
Integration Challenges With Account Engagement
Possible symptoms:

Integration can be complex. There are no two ways about it. You could be experiencing a vast number of issues such as, complexity, limited integrations, data syncing and accuracy, API limitations, compatibility challenges, cost / resources or maintenance and upgrades.

It can be a complex process.

Advised treatment:

For any integration challenges, we strongly advise to partner with a Salesforce Partner like Gravitai. We have dedicated Salesforce consultants and integration specialists who have key expertise in integration for Salesforce Marketing Cloud Account Engagement.

Focus directly on proper planning, documentation and testing to ensure that a successful integration is completed. Contact us today to find out more.
Email & Landing Page Builder Limitations
Possible symptoms:

While a simple concept, emails and landing pages can often pose problems. This possibly could include limited design flexibility, the complexity of email and landing page design, A/B testing not being correctly performed, personalisation challenges, mobile responsive complexities, limited testing and reporting and analytic limitations.

Advised treatment:

To overcome these challenges which businesses could face, the use of custom HTML does come into play. This can be difficult for businesses who don't have the expertise in-house to deal with either templates or landing pages. Not to mention also using possible third-party tools and in-depth analytics provided by Marketing Cloud Account Engagement.
Lead Scoring Complexity
Possible symptoms:

Difficulty in tracking and measuring the impact of marketing campaigns and initiatives on lead generation. Challenges in collecting comprehensive and reliable data on marketing activities. An inability to accurately attribute your marketing efforts to lead conversions or customer acquisitions. Lack of standardised reporting and metrics.

Advised treatment:

Data is one of the main decision driver, it's essential to get it right. We can assist you by implementing robust tracking mechanisms within your Salesforce Org, ensuring that you capture accurate data at various touchpoints.

Request a consultation and learn more about optimising your reports and dashboards.
Advanced Automation Features
Possible symptoms:

Heavy reliance on manual data entry tasks. Lengthy and complex manual workflows that slow down processes. You're spending excessive time on repetitive tasks that could be automated. You have disconnected systems and data silos that obstruct your data sharing & collaboration. Inability to deliver consistent and personalized customer experiences.

Advised treatment:

Gravitai can provide the necessary expertise and support to address the lack of automation in your business processes. Our team analyses existing workflows, identifies repetitive tasks, and designs customised automation solutions, enhancing your efficiency and your productivity. Contact us today to learn more.
Account Engagement Training Worries
Possible symptoms:

Multiple instances of customer records across different systems or databases. Outdated customer details, such as contact information, preferences, or purchase history. Missing or incomplete data fields in customer profiles. Data stored in different formats or inconsistent naming conventions. Difficulty in consolidating and integrating data from various sources.

Advised treatment:

Our team of experts is here to help get your team up to speed. With our training sessions, we can equip your team with a deep understanding of the platform's functionalities and best practices for efficient usage.

Let us empower your team with the knowledge they need. Contact us to learn more.
Marketing Complications
Possible symptoms:

Issues delivering personalised & targeted marketing messages. Challenges in maintaining consistent brand messaging across different marketing channels. Inability to measure and attribute your marketing success accurately. Fragmented customer data across different systems and platforms

Advised treatment:

Gravitai provides effective solutions to address the marketing complications in Salesforce Engagement Cloud. With our expertise and experience, we can help you navigate through the challenges & optimise your marketing processes.

Contact us to learn more.
Let Us Know If You Need Salesforce Account Engagement Support

Struggling to keep your customers engaged through journeys and communications?

Fill out the form and we will get back to you.