 ​
salesforce personalisation support for enterprises and smbs
Unlock the potential of your customer data with Salesforce Marketing Cloud Personalisation. Streamline your interactions & elevate customer experiences, so customers always feel loved. Only 19% of Customers Actually Think Companies Meet Their Expectations
Are you meeting critical customers needs and expectations with personalisation?
Our partner Gravitai has been incredibly valuable to us. They kept us on track, in the know and supported all our needs from the get-go. They are always on hand and quick to respond to our many questions and issues.
Issues With Salesforce Personalisation?
Integration issues can be a major pain point for any organisation using Interaction Studio, making it hard to leverage customer data.
If you find the critical integration complexity of SFMC Personalisation hard we can assist in providing some much needed support.
CONTACT A PERSONALISATION EXPERT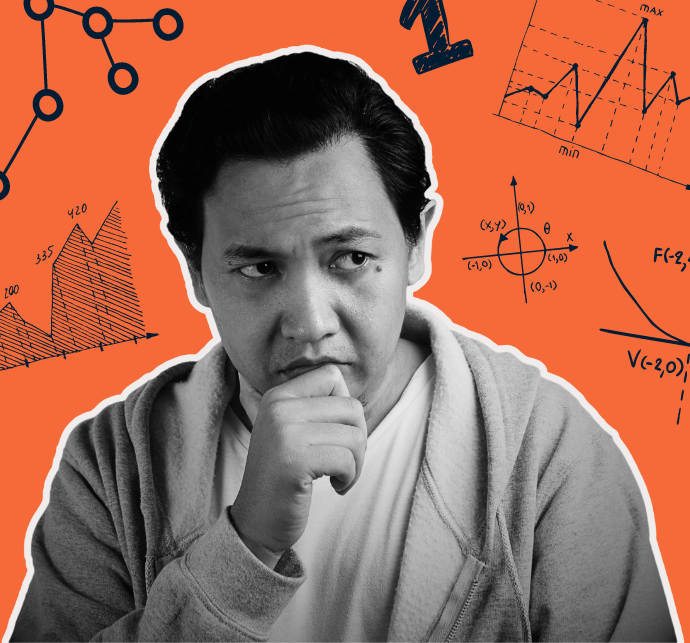 Personalisation means more to your customers than ever before. At Gravitai, we ensure your consistent in the brand message delivered.

Check out our 'Salesforce Pain Symptom Checker' to see if your business is at critical risk.

Complex Setup
Possible symptoms:

Struggle to navigate the various settings and options available in the platform. Errors or inefficiencies in the setup process. Delays in getting the system up and running, frustration among team members tasked with configuring the platform, and difficulty in achieving the desired level of customization and functionality.

Advised treatment:

You must get the functionality from your investment.

We can assist with the implementation and configuration of the platform. This can include providing guidance on best practices for setup, as well as offering training and support for your company's team to ensure they have a thorough understanding of the tool.

Book a FREE CONSULTATION with Gravitai, streamline the setup process and ensure a successful implementation of Interaction Studio.
Limited Out-Of-The-Box Functionality
Possible symptoms:

Using workarounds to achieve desired functionality, lack of integration with other systems and tools. Other issues may include difficulties in analysing and reporting on campaign performance, which can make it difficult to optimise campaigns and achieve better results.

Advised treatment:

Understanding how to use Interaction Studio is key.

We can provide customised solutions tailored to your specific needs. We also offer training and support to ensure that your team are utilising the platform to its full potential.contact us to unleash the full functionality of Salesforce Personalisation.
Data Integration Challenges
Possible symptoms:

Inconsistent or incomplete data, difficulties mapping data from multiple sources to the same fields in Interaction Studio, and delays or errors in data syncing. Struggles with data governance and maintaining data accuracy. These challenges can be time-consuming to address and may require specialised technical expertise.

Advised treatment:

Leave it to our experts.

To fix your data integration issues with Salesforce Interaction Studio, it is recommended to consult with experts who have experience in integrating various data sources and have a deep understanding of the platform's capabilities.
Contact us so we can help you treat your data integration Issues.
Limited Support for Certain Channels
Possible symptoms:

Missed opportunities for engagement & lower campaign performance, difficulty reaching customers through preferred channels, lower engagement rates, and also reduced ROI on marketing campaigns.

Advised treatment:

Investing in training and education for your team can help.

We offer training solutions for teams to help them better understand the limitations and possibilities of Salesforce Marketing Cloud Personalisation, allowing them to make the most of the channels that are available.
Upskill your team with a customised training package from Gravitai.​
Struggling With Personalisation Capabilities
Possible symptoms:

Inability to create highly personalised experiences for customers, difficulty in segmenting and targeting customers based on their unique behaviours and preferences, inability to personalise content and messaging across multiple channels or the limited ability to personalise recommendations and offers.

Advised treatment:

Companies should also consider investing in training and support to ensure that their teams have the necessary skills & knowledge to create effective personalised experiences.

We can help companies so they can identify opportunities for personalisation and implement solutions to improve the overall effectiveness of your campaigns.
Limited Flexibility in Data Processing
Possible symptoms:

Difficulty in integrating data from multiple sources, limited ability to customise data processing, segmentation rules & Inability to handle large volumes of data efficiently, lack of support for real-time data processing, difficulty in managing and maintaining data quality & limited ability to automate data processing tasks.

Advised treatment:

Call in the experts to get this on track with Salesforce Personalisation.

contact us to start customising the platform to meet specific business needs. We can help to identify the areas where your data processing could be much more efficient and provide recommendations on how to optimise your data workflows.
The High Cost of Salesforce Marketing Cloud Personalisation
Possible symptoms:

Struggling to justify the cost of purchasing and implementing Interaction Studio due to the high price point. High costs associated with customisation and integration. Can't justify the cost of training or the overall expense of the platform.

Advised treatment:

Analyse what is essential for your business needs.

We can conduct a thorough evaluation of your essential business needs to identify platform features and capabilities that you need. This would help to avoid unnecessary expenses on features that are not needed or would be underutilised.

Contact us now for a FREE CONSULTATION.
Ineffective Campain Targeting
Possible symptoms:

Challenges in managing leads effectively, resulting in missed opportunities and poor lead nurturing, manual lead management processes can often lead to delays in responding to leads, without automated workflows, it becomes challenging to track lead engagement across various touchpoints and channels

Advised treatment:

You need to update your campaigns.

To overcome your hurdles of managing leads effectively, it's crucial that you implement a comprehensive solution that addresses the pain points and boosts lead nurturing. One recommended treatment is to leverage lead scoring and automated workflows.

Contact us now for a FREE CONSULTATION.
Struggling With Brand Personalisation?

Is your marketing personalisation not hitting the mark? Enlist us to help assist in ensuring you are on the right pathway.

Fill in the form and we will get back to you.