Salesforce Salesforce Data CloudCustomer Engagement
What value can you get out of the Salesforce Data Cloud Platform? Let's assess and answer the question.

Declared as one of the 'greatest' Salesforce innovations in the history of the organisation, we welcome you to Salesforce Data Cloud. Paving the way for personalised experiences.

According to Salesforce, customer Data for companies doubles up every 12 hours globally. Salesforce Data Cloud allows your teams to meet your clients exactly where they are by then harmonising updated Data every millisecond.

Your team will be able to act immediately and instantaneously, gathering and integrating Data.

Effectively, Salesforce Data Cloud is:
Collecting and integrating all customer data
Taking data from any platform or device
Collaborating with all customer data
Pushing your various departments further
Building a single unified customer profile
Creating bespoke customer experiences
Salesforce Data Cloud is a real-time platform that looks to harmonise all the real-time information and data you collect to further enable you to meet customer demands and needs.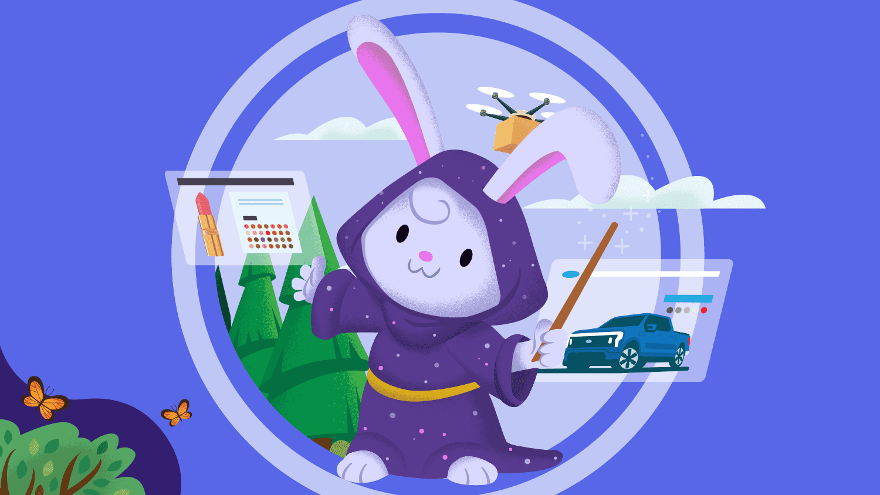 [Source - Behind The Creation, Genie The Rabbit - Salesforce]

It can support engagement for an issue that your client is currently experiencing or a product offer for something the customer is looking at right now as opposed to something they already purchased last week.

Data Cloud makes it feasible for brands to communicate with customers on a new level that was not previously conceivable.

Imagine all the customer data that you have and how you would use it appropriately. And then imagine being able to make sense of all your customer data from any System, Channel, or Data Stream, thanks to Salesforce Data Cloud. 

In other words, Data Cloud combines information from each stage of your customer experience into a single record of your consumer. The ability to instantaneously build an unmatched level of personalisation using that real-time customer profile seems magical.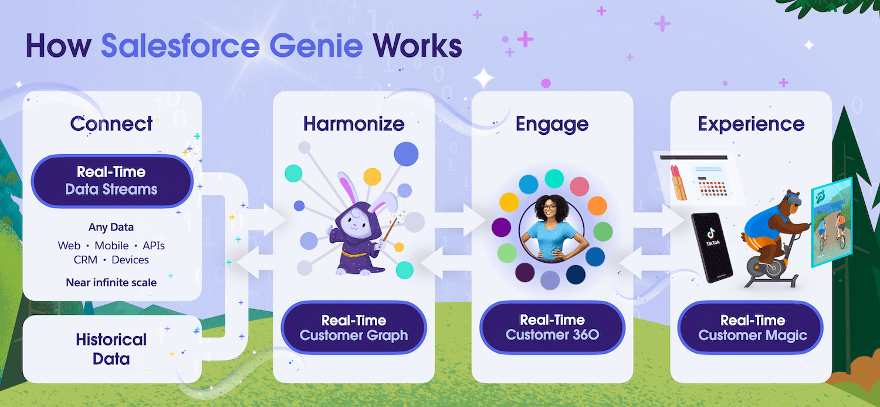 [Source - Behind The Creation, Genie The Rabbit - Salesforce]
What Can You Do With Data Cloud?
---
Well, what every company would want, is to create a magical customer experience. 

You can do just that. 

You could be asking yourself at this point, however, what is in it for me?

Salesforce Data Cloud could be compared to something similar to a data lake. For example, harvesting & collecting all the data from a Salesforce platform. It can, however, also intake data from other external sources, including data lakes.

We know, a whole load of data, data, and, you guessed it, more data.
Create Magical Experiences
---
Data helps a lot, but how can you use it if you need help understanding it? Maybe not efficiently, as you would expect.

Create a scenario where your customer is trying to connect with an app using their mobile phone and then their smart tv. 

You will be able to follow their journey and now treat them like a person rather than just a transaction or a number. Thus, when your customer contacts your team, they will be able to see what is happening with your customer and the product right there and tackle the problem directly  and proactively. 

[Source - Salesforce - YouTube]
Connect All Your Data
---
Make Your data work for YOU.

If you are a bank with a Transactional Data System, you can link in real-time to any external source of Data, any Legacy Data, & any Streaming Data that you desire. 

So, for instance, if your mobile app is open, Salesforce Data Cloud can be connected to it. 
Salesforce Data Cloud makes it a lot easier for you to organise & categorise the variety of unstructured data that organisations rely on, such as medical records, which have historically been more challenging to manage. 


As a result, Salesforce Data Cloud can access all of this data more rapidly and use it to your advantage. When you leverage Data Cloud, you can resolve identities and a customers' whole history of interactions within your business. 

With Salesforce Data Cloud being said built on the Salesforce metadata model, it gathers all the real-time data inputs, which are then fed into the flow component. To reduce downtime and effort, this means that it completely eliminates the manual updating of Salesforce records.

100s of hours of time, saved just like that.

This is, after all, the hyper-scalable platform which allows you to store real-time data streams & then connect them to your Salesforce platform.

Salesforce Data Cloud Features
---
With Salesforce Data Cloud being the extensive platform it is, it comes with some great features to get your teeth stuck into.
Customer Graphs / Data Models
---
The customer graph is what typically we call a 'set of data models'. These in question, are all to sync all the customer data streams into one unified customer profile. 

With the 'Customer Graph' feature, organisations and businesses will never have to worry again about the true source from which their data is coming from.
The Tableau Connector
---
Salesforce Data Cloud and integrations go hand in hand. Let's first start with the 'Tableau Data Connector', which is going to give you some massive benefits as a customer. 

With this connection, organisations will be able to integrate all their real-time data from Salesforce Data Cloud right into the Salesforce Tableau platform, which is great for any company that is a dual customer of both platforms.
Advertising Integration
---
Advertising in this day and age for any business is a critical factor. Using integrations with various online advertising platforms, Salesforce Data Cloud hereby enables all the improved ad insights and activations. 

The result of this means that as a business, you can easily deliver those beautiful personalised marketing campaigns directed to your customers.

Currently integrating with both Amazon Ads and the Meta platform.
Data Cloud On The #1 CRM Platform
---
It's important to remember that Salesforce Data Cloud aims to span across the whole of the Salesforce Platform. Also known as 'Customer 360' to many.

Data is collected from all different types of sources that your organisation may have and can be used to drive further interactions, sales insights and service or marketing and more.
"Over time, Data Cloud will be integrated into other Salesforce's key products. It's clouds for Sales, Service and also Commerce. Companies can add Data Cloud to their

capabilities

 to enhance existing their Salesforce i

nstallations. It's a typical technological breakthrough"

Brett Taylor - Ex Co-CEO at Salesforce​
Salesforce Data Cloud takes it to the next level by enabling businesses to be connected to a whole range of Salesforce applications through pure convenience.
Sales Cloud
Service Cloud
Commerce Cloud
MuleSoft
Tableau
Slack

Not bad if you ask us for all you existing Salesforce customers.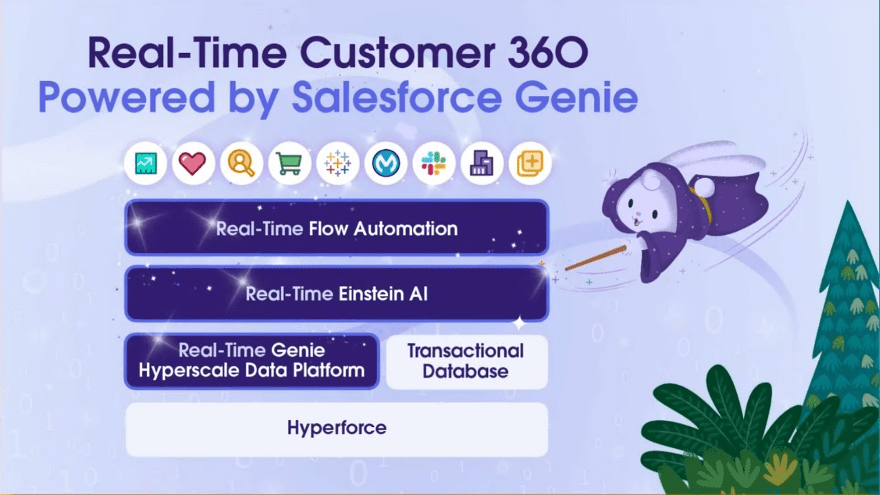 Let's dive into how Salesforce Data Cloud can assist you with your current Salesforce tech stack.
Salesforce Data Cloud And Marketing Cloud
---
Our customers interact with the brand in many different ways, and every organisation needs the Journey and the Touchpoint from our customers to truly understand them and satisfy their wants and needs. 

With Data Cloud powering Salesforce Marketing Cloud, you can have a Single View of each customer, and that will enable you to create better and seamless experiences for your customer, which means you can now enable your marketers to create intelligent and automated campaigns. 

With the Marketing Cloud Customer Data Platform, you can unify a single view from your customers and have a personal profile for them, which will unify all their interactions across all the touchpoints. In this way, you create high-value segments.
According to Salesforce, 84% of all customers believe that the experience a company offers to its customer is equally important as the product or service they provide.

Once a segment is activated in the Marketing Cloud Instance, you can then move to Automation Studio, which will process the Data for an Email Journey​. This studio contains all our Customer Data Platforms with folders where all the segments are slammed.  

Here your email team can make use of the Data and make any additional adjustments to it; all this Data will then go straight to the Journey Builder application, where you will then be able to see the Customer Journey in a simple canvas. You can simply drag and add new steps to the flow of the customer. 


START YOUR SALESFORCE JOURNEY
Achieve your first steps with Salesforce and Gravitai. Establish the ROI & benefits that can be obtained with Marketing Cloud.



Salesforce Data Cloud And Financial Services Cloud
---
Salesforce Financial Services Cloud will allow you to build trust, deepen customer relationships and unify the all round customer experience. All bankers, insurers and advisers can also accelerate customer expectations regarding services with FSC.  

Everyone across your Financial Team can visualise customer Data that provides interactions and the history of your customer.  

In this way, you can drive trusted customer interaction as well as provide a consistent customer experience across all channels. 

You can view your customer's financial goals manage policies as well as identify life events and areas of opportunity for investment, lending, mortgage and insurance.   
With Data Cloud powering said Financial Services, every service representative, from those in the contact centre to those in the field, can now offer critical super proactive assistance with real-time notifications, allowing them to step in, interact with clients, and address problems right when the customer needs it.


Now, that is pretty cool, if you ask us.

Get Started

Salesforce Data Cloud And Sales Cloud
---
Sales reps will be able to see the full context when it comes to each and every customer.

Enabled with seeing their next best actions, content and engagement feed, that's the real beauty of having a platform such as Salesforce Data Cloud connected up to a Sales Console.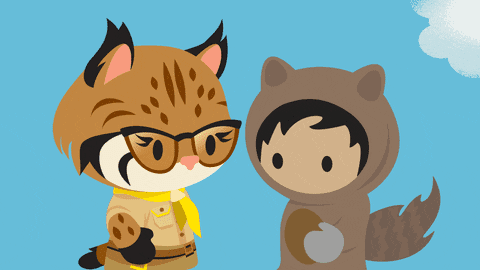 Sales representatives need real-time insights into every customer, based on both current and historical Data, to respond to the most essential facts in real-time, every time, rather than relying solely on in-person contact to clinch a big transaction. 

Every single service agent requires a source of real-time customer truth because they will risk losing a valuable customer if they don't have a complete, real-time perspective across all touch points. 

Sales Cloud allows your business to build resilience and create growth. It will let you build insights, visualise them and distribute your customer segmentation in order to update sell processes enabling you to adapt to change quickly. 

You will be empowering your team with all the data available and proven best practices. Your sales representatives will be able to manage deals from a single board powered by AI Einstein and Data Cloud, providing real-time insights.
Automotive & Salesforce Data Cloud
---
Take it from one of the most reputable companies on the planet. Ford.

Ford has taken Salesforce Data Cloud under their wing by actioning all insights from vehicle telematics data in, you guessed it, real-time. 

Data Cloud has applied bespoke rules to further identify signals and propose the best actions when it comes to other Salesforce platforms like Marketing Cloud and Journey Builder.

Ford's objective is to drive great personalisation and apply intelligence to automation.

Pretty neat.
Data Cloud Vs Salesforce CDP
---
It's a great question, people ask us. How do they differ?

Based on history, a CDP or 'Customer Data Platform' integrates siloed data into a single unified view. Salesforce Data Cloud, however, takes this to another level.

We have to remember the CDP market is very saturated. As of January 2023, there were 160+ different CDPs on the market, meaning that to stand out, you have to do something special.

You even often get, organisations using CDPs in different ways.

By extending your typical CDP capabilities, it funnels extremely large amounts of data to provide a holistic 360-degree view of the customer. Data Cloud typically taps into Salesforce CDP to find the ideal target customer or also target group using AI (Artificial Intelligence) and ML (Machine Learning).

Remember that 'Flow' we talked about?

It connects your customer data to your Flow automation, which then pushes the next action.

Typically as well, based on experience, Salesforce Data Cloud is also much faster than Salesforce CDP with its so-called zero 'Data Copy' architecture which is adopted. In theory, this means that Data Cloud can 'read' data sources without having to migrate or even duplicate the data into Salesforce. That means with this level of integration which is formed, Salesforce Data Cloud can perform tasks in a matter of milliseconds.

Pretty impressive right?
Cloud Data Implementation
---
We get it; you're now hooked to Salesforce Data Cloud. It is easily done.

So, what should you be considering when it comes to Salesforce Data Cloud and the implementation side?

With Salesforce Data Cloud being such an in-demand product and platform, there are some key implementation points, that we suggest thinking about when it comes to you wanting to push on further with the platform and your organisation. It's important to take stock and consider all possibilities before you decide to push the implementation button.

With Salesforce setting its sites on being a $50B company by the stated FY26, Salesforce Data Cloud plays a huge part in achieving that goal and striving organisations forward. That comes down to us as a Salesforce partner as well, ensuring that we are covering all aspects of Data Cloud.
Implementation Preparation
---
When it comes to Salesforce Data Cloud or even a CDP, it can be a big investment for any company. 

It's first important that you choose a dedicated Salesforce Partner like Gravitai to establish your current tech stack when it comes to Salesforce so you can discover your needs and therefore build momentum when it comes to the first initial phases to prove the success & build momentum prior to the Salesforce Data Cloud implementation.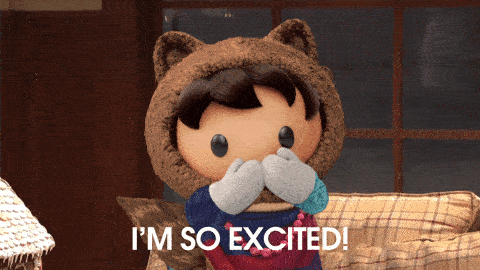 Getting your data into the right format, ensuring it is secure and making sure that it is relevant plays a massive part in getting your customers up and ready at a much faster rate.
New to Salesforce implementation? Don't leave any stone unturned. We have seen various customers before coming to Gravitai for help due to not consulting a Salesforce Partner prior or seeing a poor ROI from a Salesforce Platform product.

You should be spending time:
Organising data
Sorting governance and security
Establishing desired outcomes
Evaluating use cases
Exploring business intelligence
For any serious Salesforce Partner, this should be the very minimum. The projections for Salesforce Data Cloud are huge. For both customers and organisations, implementing the platform. Data Cloud will provide that super competitive edge that will pay off when trying to get ahead of their competition.

Contact us today to learn more. 


THE POWER OF REAL-TIME TIME DATA
Unleash the full power of your organisation by providing vital customer service across the Salesforce tech stack.