Demand success with email journeys
Every company uses emails; it's a given in today's age. We can help adopt success around driving engaging emails and customer journeys while using data on large scales from any source available with Salesforce Email Studio.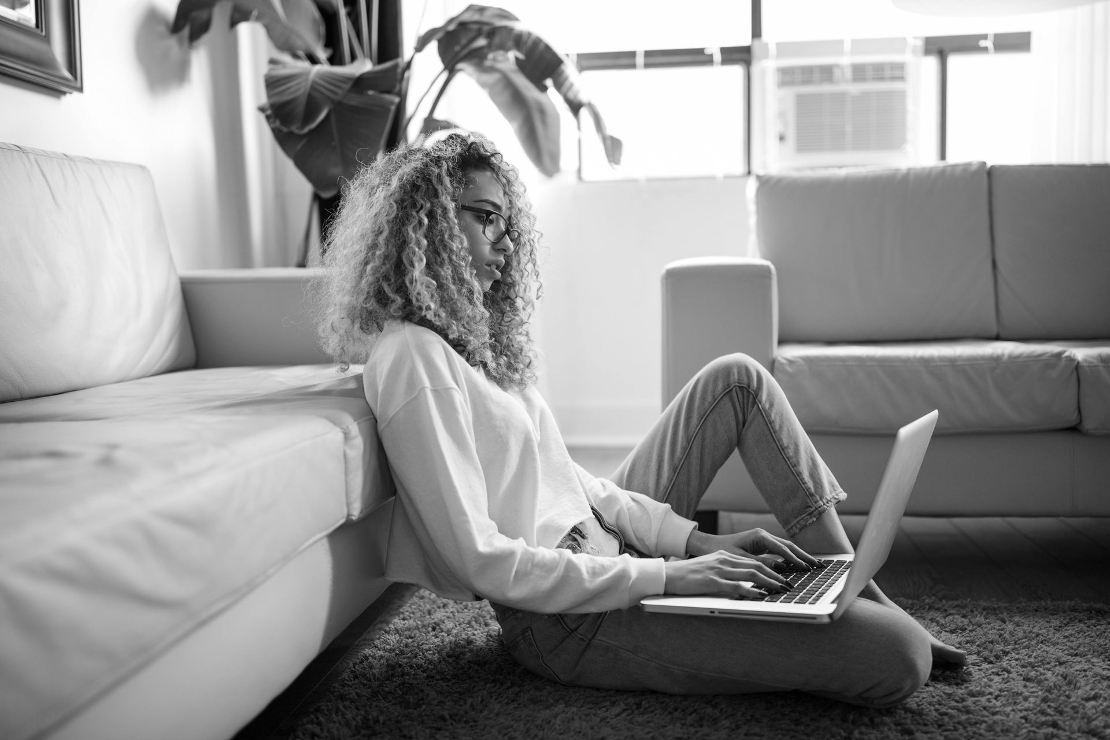 Use tools within Email Studio and their drag-and-drop segmentation to reach your ideal and targeted audience while promoting and personalising emails directly.
Automate an efficient email strategy
Via Email Studio, schedule personalised communications and messages, customer data, reports, data imports and campaigns so you can focus on creating great content.
Targeting your ideal audience
Messaging is always relevant, and that comes down to targeting the right audience. Filter through millions of results and customers to get instant metrics to target.
Request the packaging guide
Packages and offers are now available through implementation, support and training.
Create email templates that are engaging

Design is everything when it comes to email. They need to be visually pleasing, conform to responsive design, and be dynamic across devices. Ensure your emails are optimised for both mobile and desktop to increase your reach and impact via every platform.
Using content blocks, you will be able to customise templates quickly and populate email designs at a rapid rate. With Gravitai at the helm, we can ensure that you use the best practices across every email.
Take advantage of drag-and-drop systems while taking the best practices around HTML and scripting when creating real-time tailored content to strengthen email marketing across your business. Email Studio & Einstein
Via both Email Studio and Einstein, you will be able to recommend unique content that targets and identifies highly engaged customers, increasing conversions.
Use first-party data across channels
Push segments via your DMPs to utilise profile data across the landing pages, customer behaviour, targeted marketing and subscribers across all your company channels.
Trusted for Email Studio by many
Within Salesforce Marketing Cloud projects, we have provided expertise for Journey Builder since its release. Building journeys and pathways for millions of customers across the globe in multiple industries and sectors.
Our consultants and developers have dealt with the most complex journeys and campaigns. Adding value to assets with Schroders Personal Wealth and Salesforce Email Studio
Schroders Personal Wealth decided to add value to their ever-growing personnel, focusing on investing in your future, children and retirement while taking the first steps on the journey towards securing your dreams. Together we upskilled and drilled in a Salesforce Marketing Cloud implementation while providing retained support with Email Studio.
Reach out and send two messages or 20 million

Set a target of getting your messages to the top of the inbox. Plan and target the best time to send your emails to establish guardrails and accidental delivery of emails and communications.
By scheduling your emails, you reduce the heavy workload and brand the way you desire to your customer base.
Building 1-to-1 relationships with your customers are vital as you become unmatched in your industry regarding flexibility of content and scalability to maintain those relationships over long periods.

Set and run A/B tests regarding detailed reports to determine what's working and what isn't with each campaign and email journey to ensure you are kept on track.

Take charge of your email marketing with Gravitai at the helm. Take advantage of Content Builder
Every email needs content. Make use of Email Studio's built-in content builder to import and build your own dynamic email templates to increase efficiency.
Building and creating dynamic content
One of the most potent tools is creating dynamic content. Declare your own rules for filtering data according to other fields and attributes within Content Builder.
We offer a competitive brick pricing model. Each journey takes a certain amount of bricks to complete depending on the complexity of the journey. The more bricks you purchase, the cheaper the brick.
Implementation


£ 925 /per brick
Implementation services

Dedicated support

Hourly implementation rates

Aftercare support options

Flexible packages available
START IMPLEMENTING
Support


£ 925 /per brick
Dedicated support services
Consultants on demand

Competitive hourly rates

Range of support options
Flexible packages available
ENLIST OUR SUPPORT
Training


£
925
/per brick
Team upskilling
Team & indervidual training

Competitive hourly rates

Range of training options
Flexible packages available
GET TRAINING
Bespoke Email Studio brick pricing
The more bricks you purchase, the bigger the discount. Get a bespoke quote.
Salesforce Email Studio offers a range of functionality when it comes to features, journeys and pathways. Via Gravitai, we can ensure the very best journeys to be built.
Build lists in Email Studio
Set different attributes to your subscribers using built lists to represent a collection of your subscribers while providing simple audience segmentation within a given list.
Store key data via structured groups
Build and handle filtered groups by profile attributes, measures and conditions. Fancy simplicity? These groups can be renamed, moved and refreshed.
Manage subscriber data
Via managing data correctly, create customer segments and send targeted emails to inspire great engagement and enforce long-term loyalty among your customers.
Create personalised & targeted content
Start providing real value to subscribers via the platform drag-and-drop functions, templates and reusable content blocks to populate campaigns and distribute them quickly.
Take charge of deliverability
Keep appearing in spam folders? Let's change that. It could have massive harm to your business and affect click-through rates, bounce rates, email opens and unsubscribe rates.
Enforce deliverability best practises
Improve email deliverability via enforcing best practices across emails. Manage unsubscribed, subject lines, data captured, and transactions are flowing correctly.
Test your emails before the final send
Testing your emails is vital. We can't stress that enough. Use tools like A/B testing to target a small subset audience and track higher open rates and click-through variables.
Adapt your campaigns with data
Thanks to Einstein AI, Email Studio has become one of the most data-enriched platforms available. Take advantage of AI and data to act on adaptions towards your emails.
Capture data for improvements
Capture how many emails have been forwarded and how many new subscribers you have with Email Studio so you can adapt ahead of time and improve.
View real-time performance via workspace
Email Studio provides a tracking workspace where you, as the owner, will be able to check on the performance of all your emails to compare high-level metrics and campaigns.
Get in touch with the sales team
Interested in Salesforce Email Studio? Get kickstarted today with our sales team.
Follow our Email Studio news
and updates via newsletter
Email Studio news and updates
+
Company updates and add-ons
+
Implementation, support and training insights
+
Client stories and documentation insights
+
Events and upcoming training sessions
For nearly a decade, we have provided Salesforce Marketing Cloud knowledge and expertise across industries and companies across the globe; now, it is time to share that knowledge with you, so sign up for exclusive content.